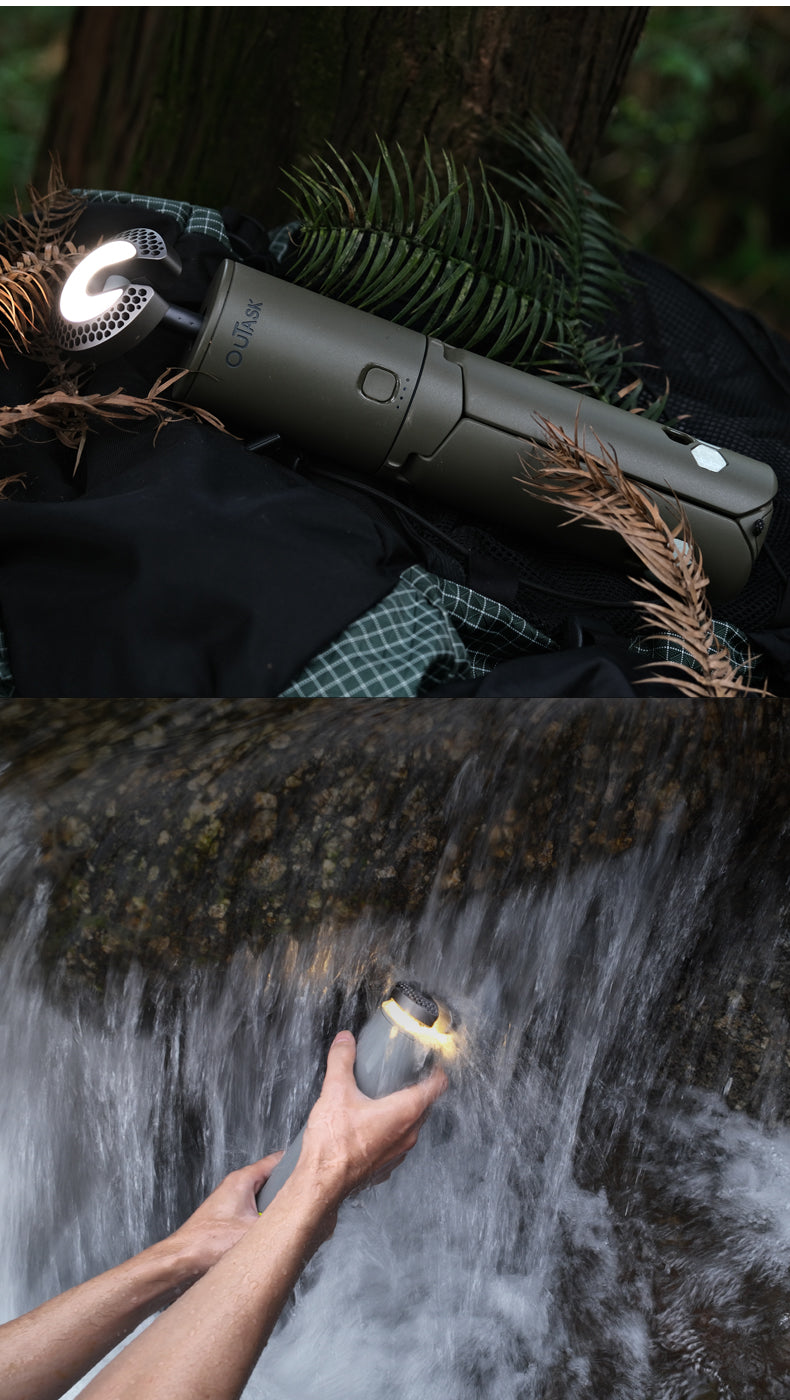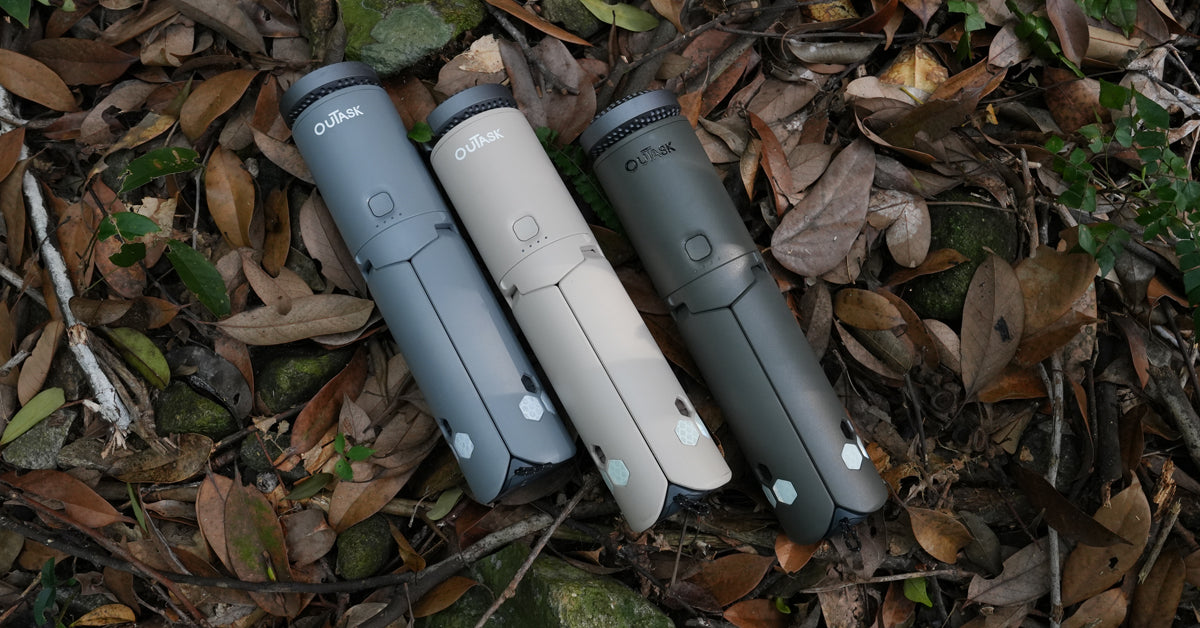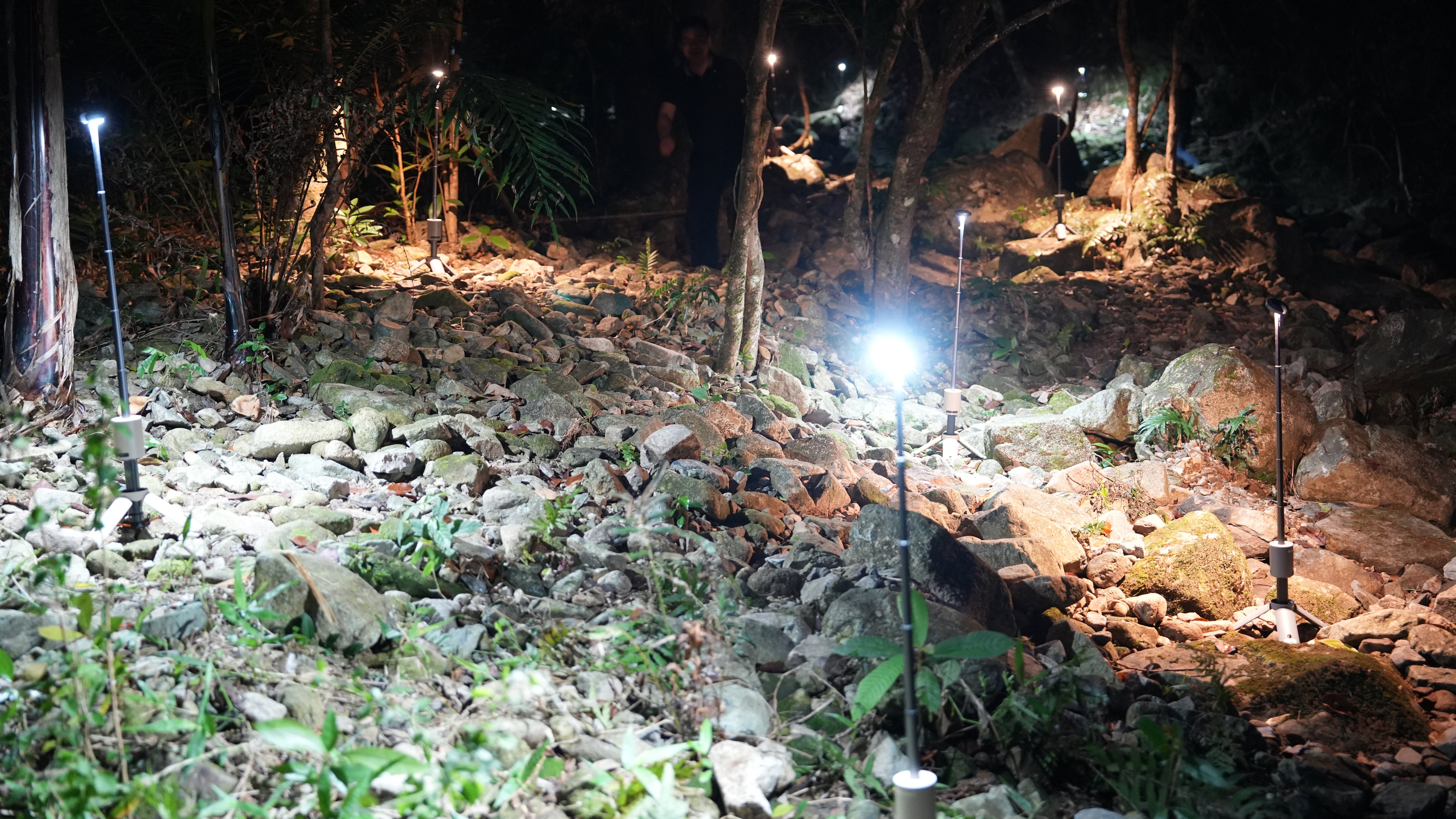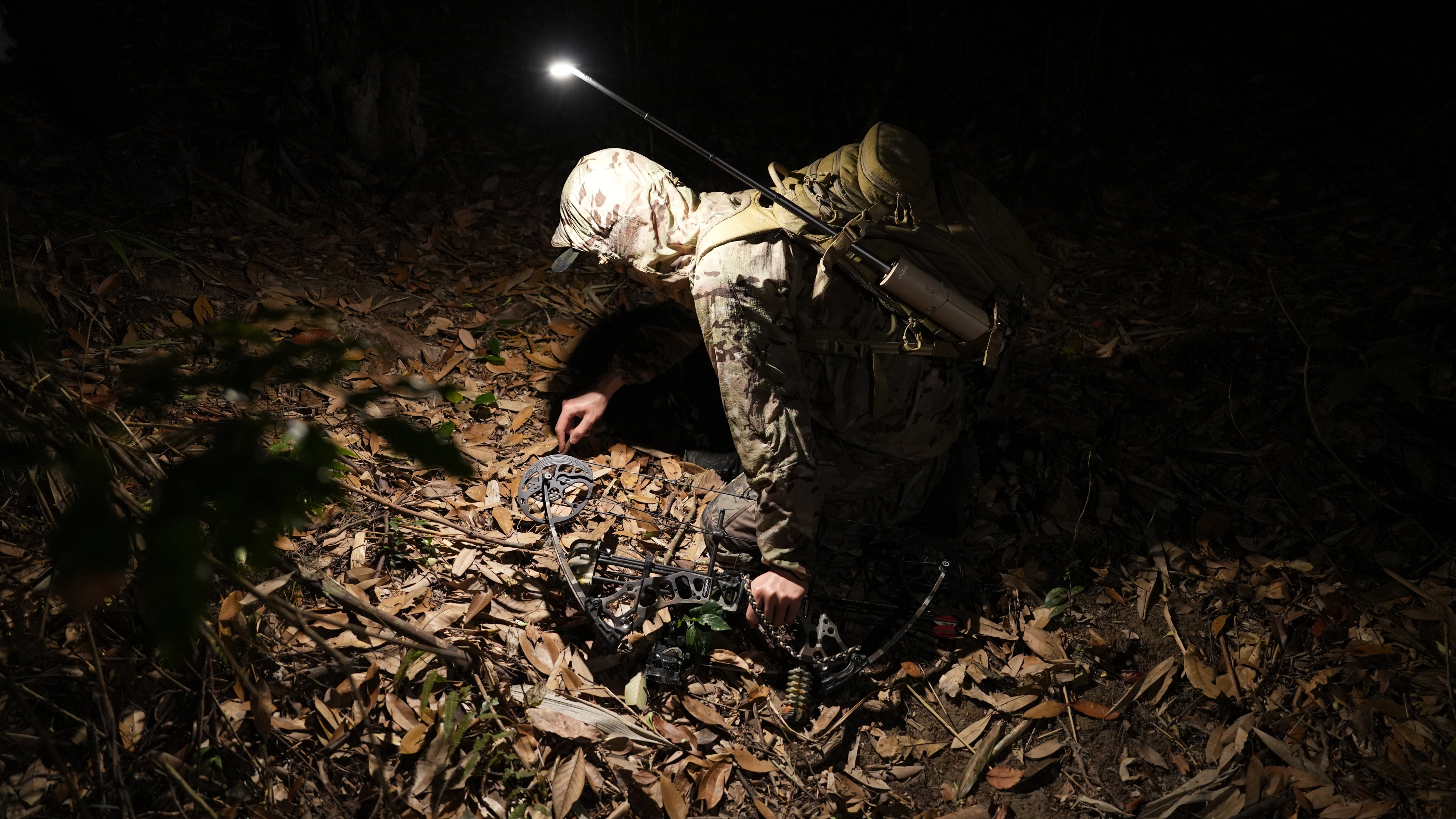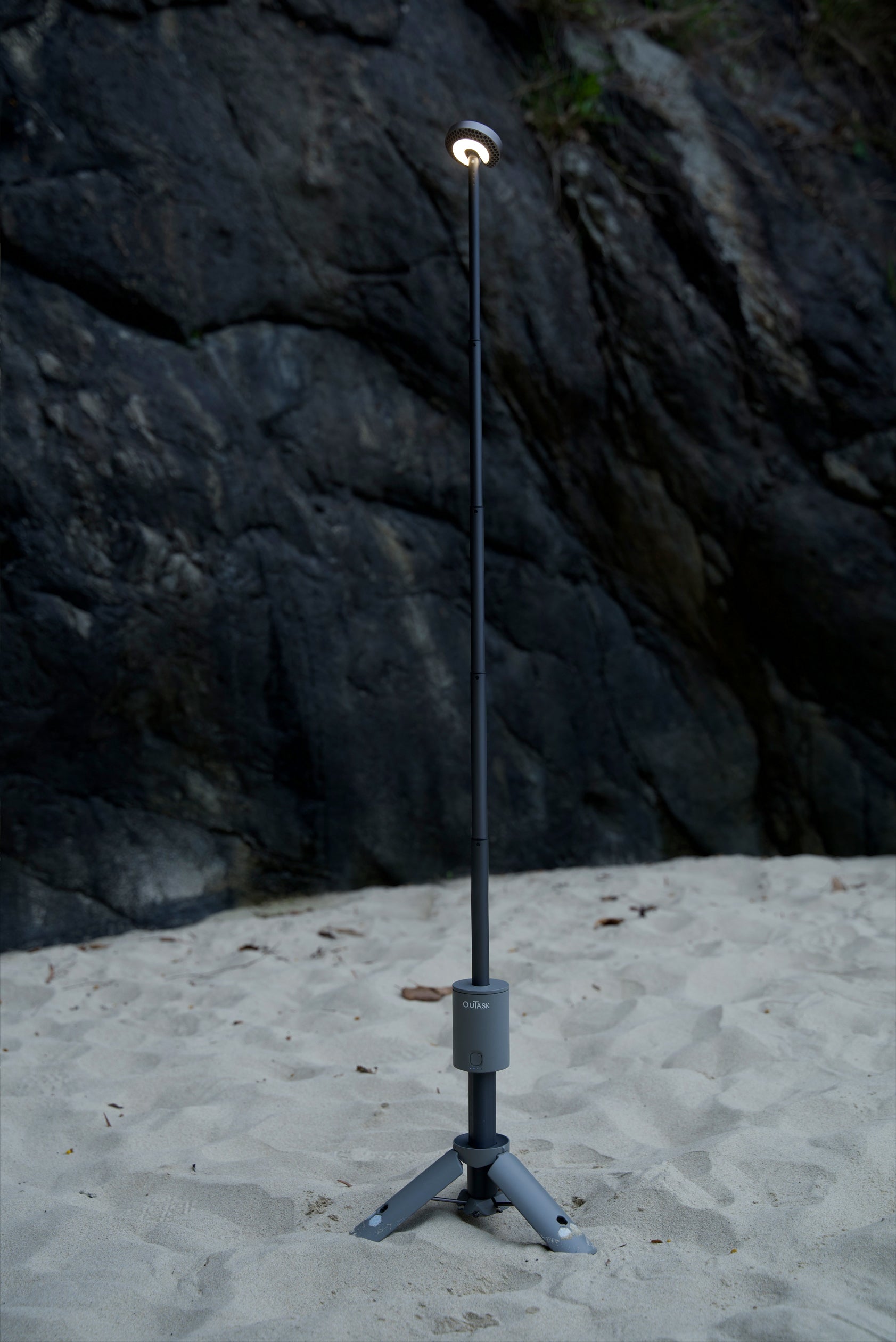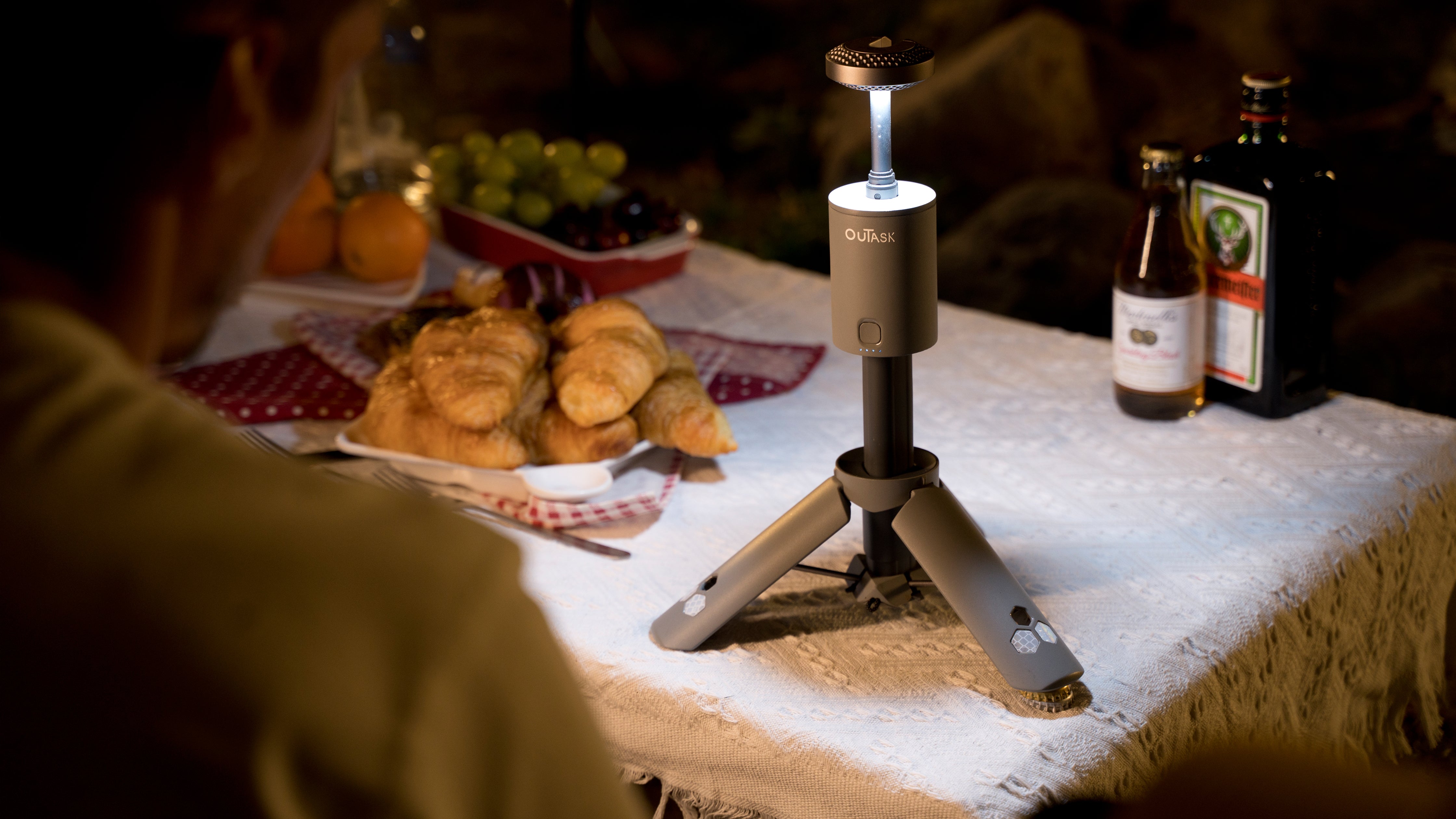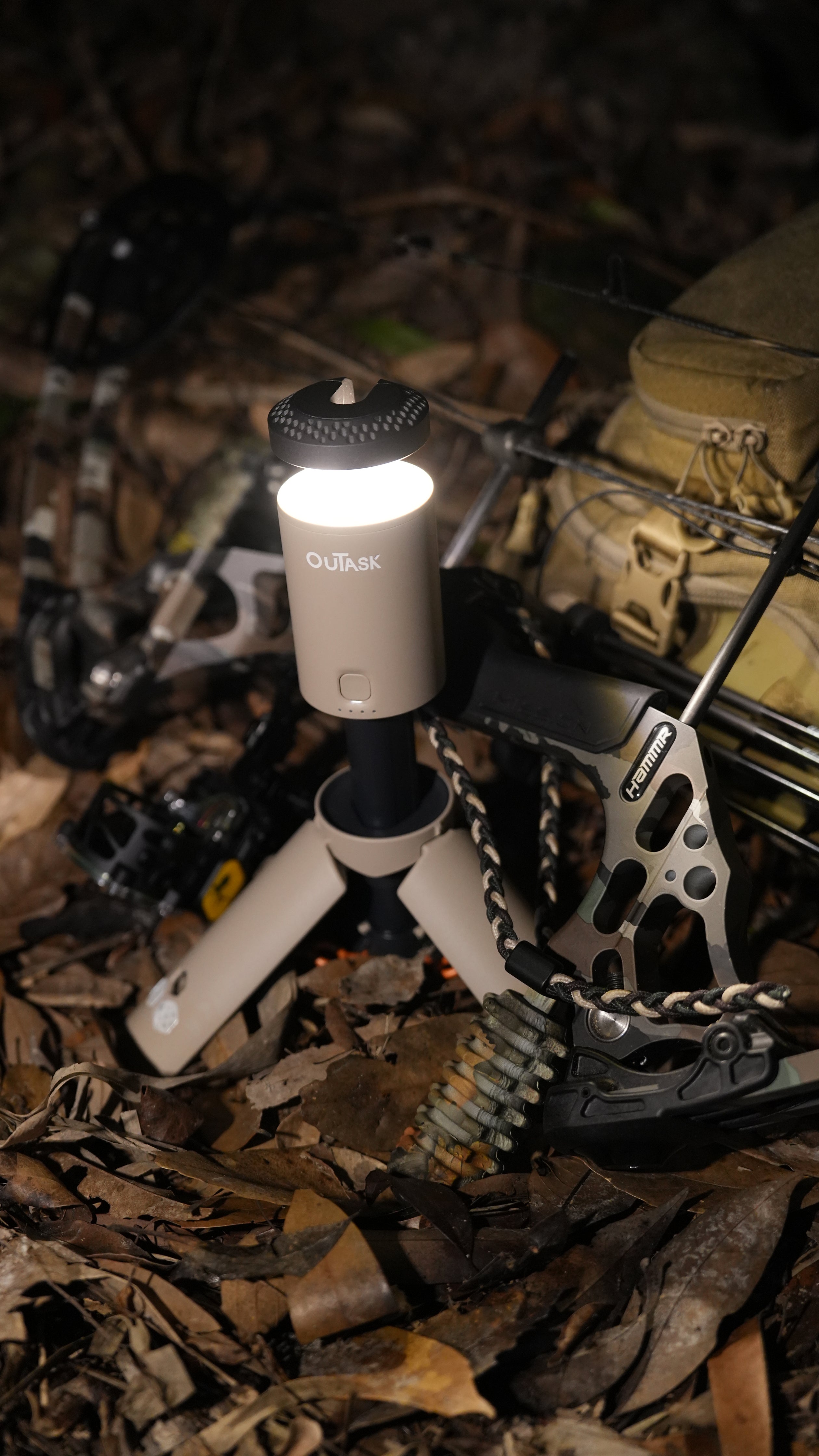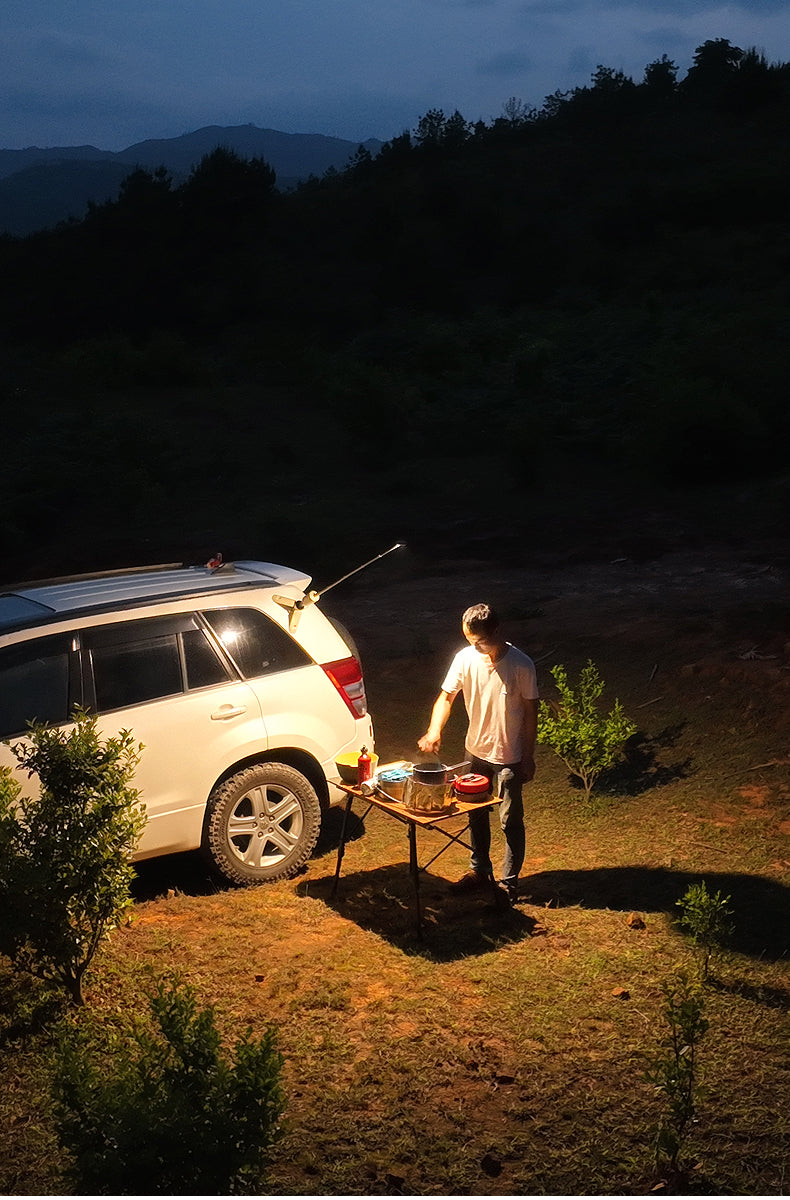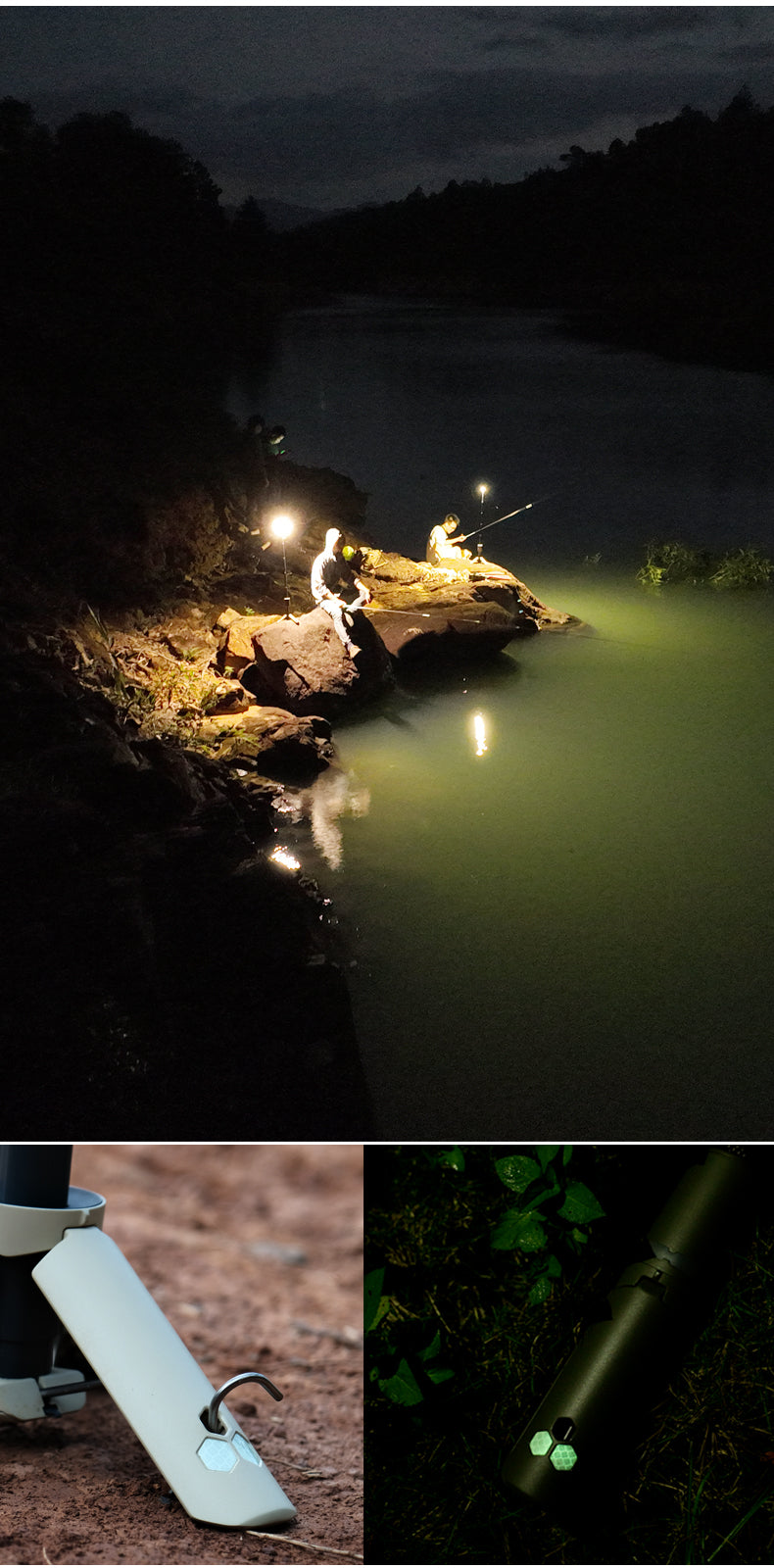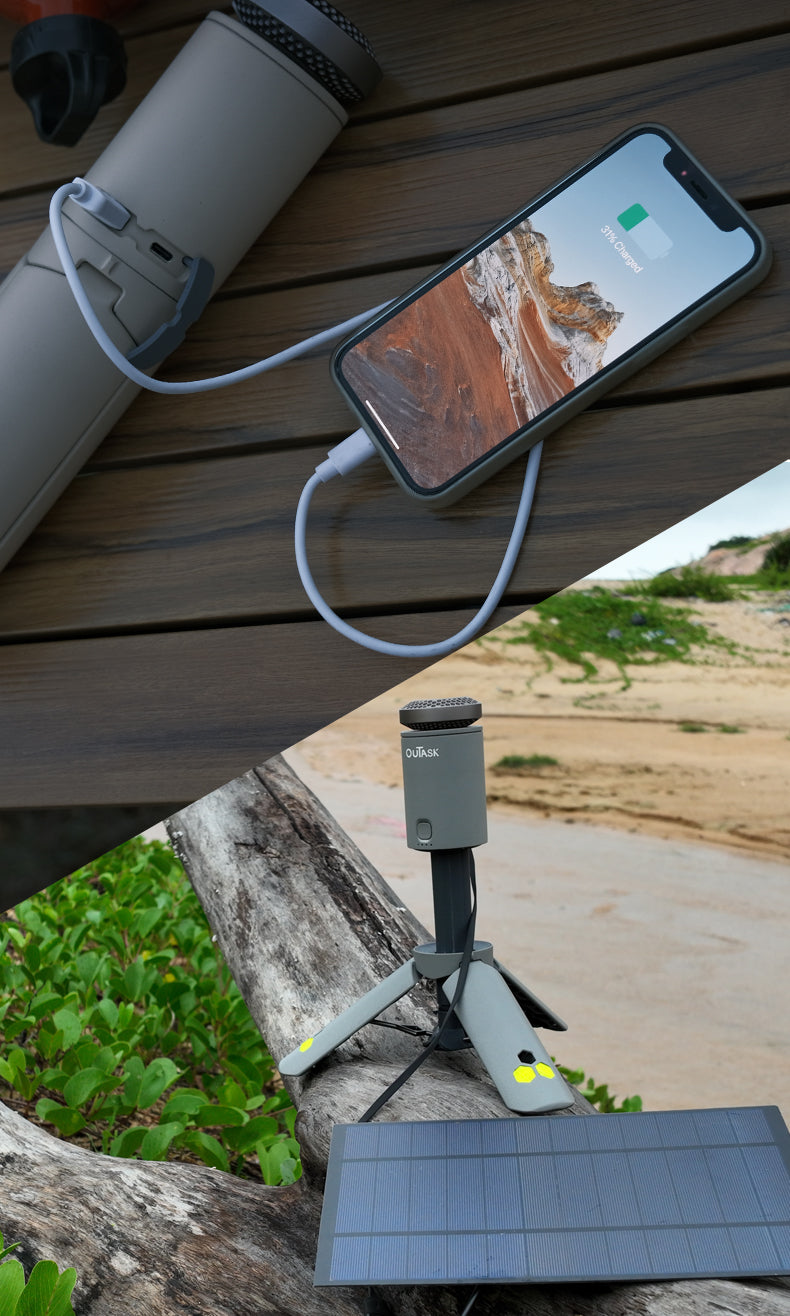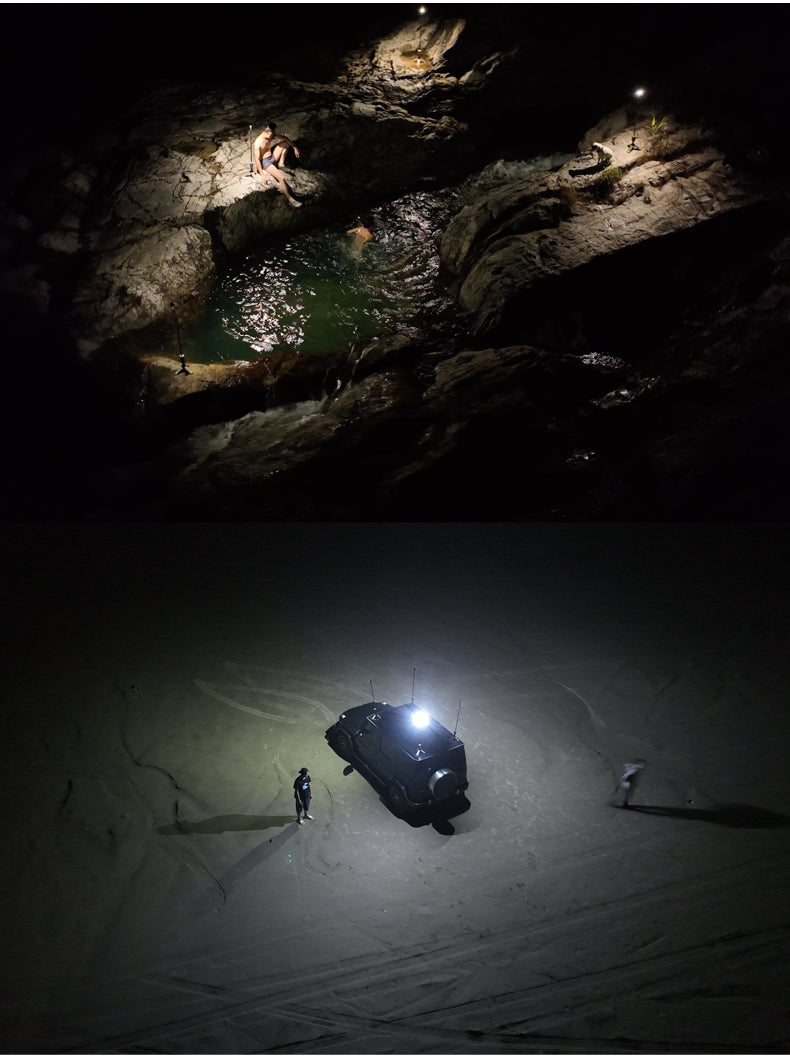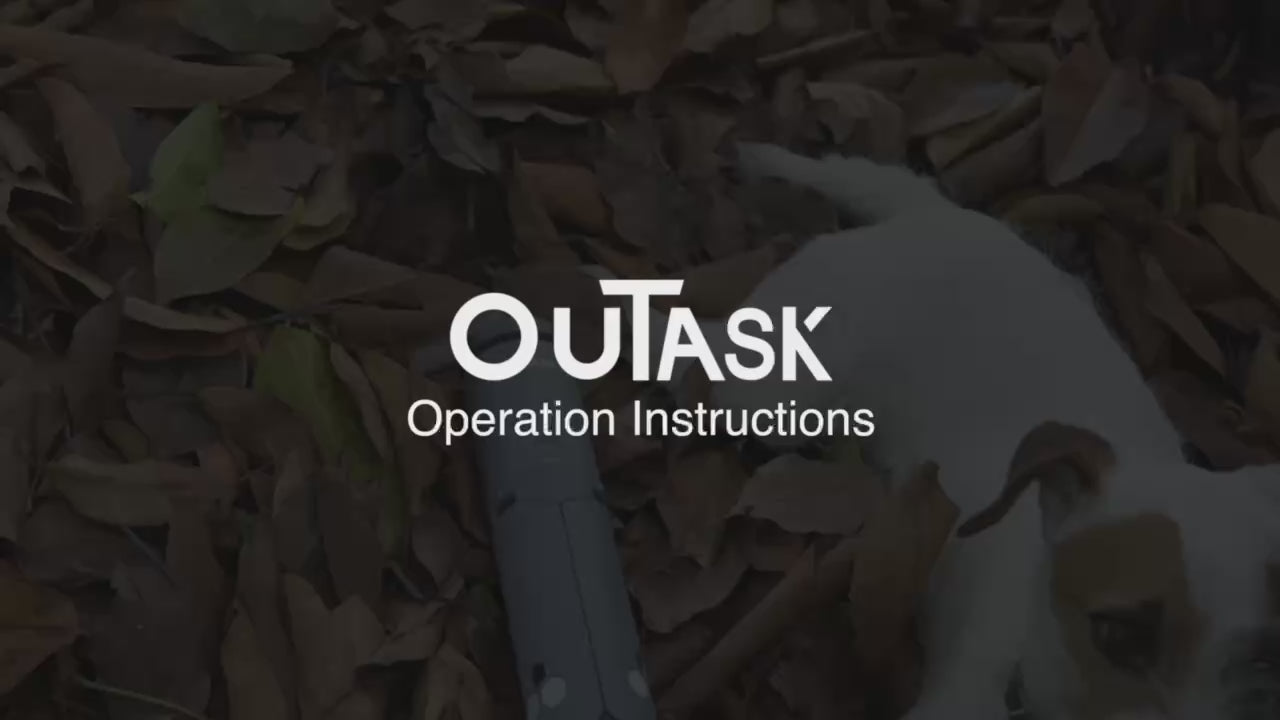 OuTask TD-1 Multifunction Light - Military Green
---
Meet OuTask, the intelligent multifunctional light that is an all round crowd pleaser. The light head can rotate 360 degrees horizontally and 180 degrees vertically allowing you to be covered at every angle. The single click button on the base transforms the OuTask into a tripod allowing the light to stand stable in a variety of situations including metal surfaces using the in-built 6 Neodymium magnets or peg it down with the included pegs. Warm and white light settings allow for many lighting options for many different applications.

The telescopic pole allows the light to fit into narrow spaces or provide light in those not so ideal times (engine bay of cars, under cars and caravans and even under water). This compact and durable light has all your lighting needs covered.

Designed, built, tested and patented over 3 years by industrial designers and explorers, the OuTask is not your normal light. Great for camping, fishing, live streaming / photography, workshops / mechanics or many trades just to name a few. 

In the Box
1 x OuTask light
1 x Type A to C charging cable
3 x Titanium ground pegs
1 x Dyneema Hanging Rope
4 x Polymer luminous stickers
Features 

Integrated telescopic light pole up to 1m in height
Magnetic base
Fast charge power bank ability
SOS mode 
Super endurance battery life
Tripod base with holes to allow it to fixed into place (tent pegs included)
Warm and white light options 
Multi angle light head 
Waterproof - Main body is IP6, lamp is IPX7
Battery cell that can resit up to 70 degrees
Available in three colours (Military green, dessert yellow, light grey) 
Weight - 720g
Size in storage mode - 60mm diameter, 260mm high
Battery Capacity - 16650*6 / 3.7v / 12000mAh
Lumens - 1st press 40LM, 2nd press 250LM, 3rd press 500LM
Light colour temperature - Yellow light 3000K, white light 6000K
Run time

40LM for 65hrs
250LM for 17hrs then automatically switches to 40LM for 3 more hrs
500LM for 6.5hrs, then automatically switches to 40Lm for 7 more hours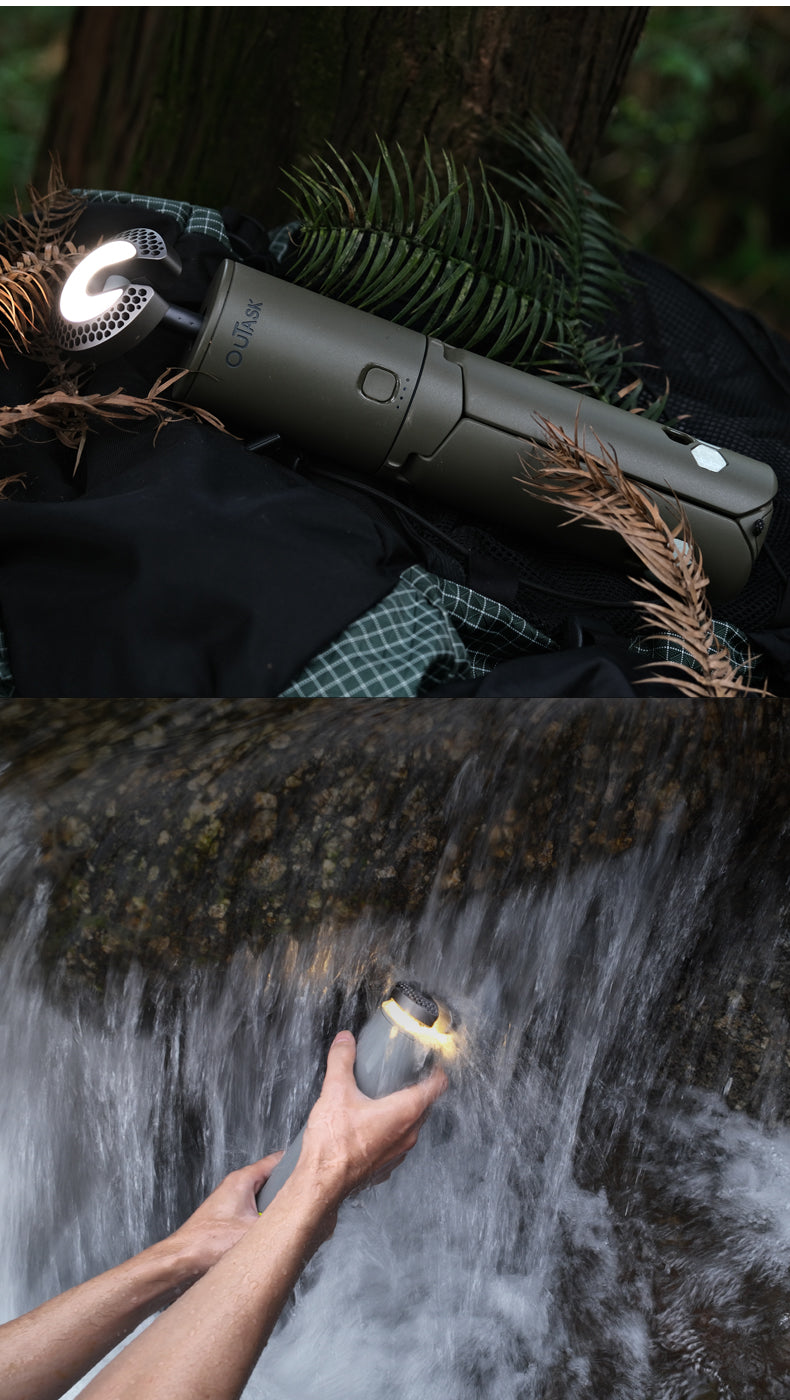 This product has no reviews yet.