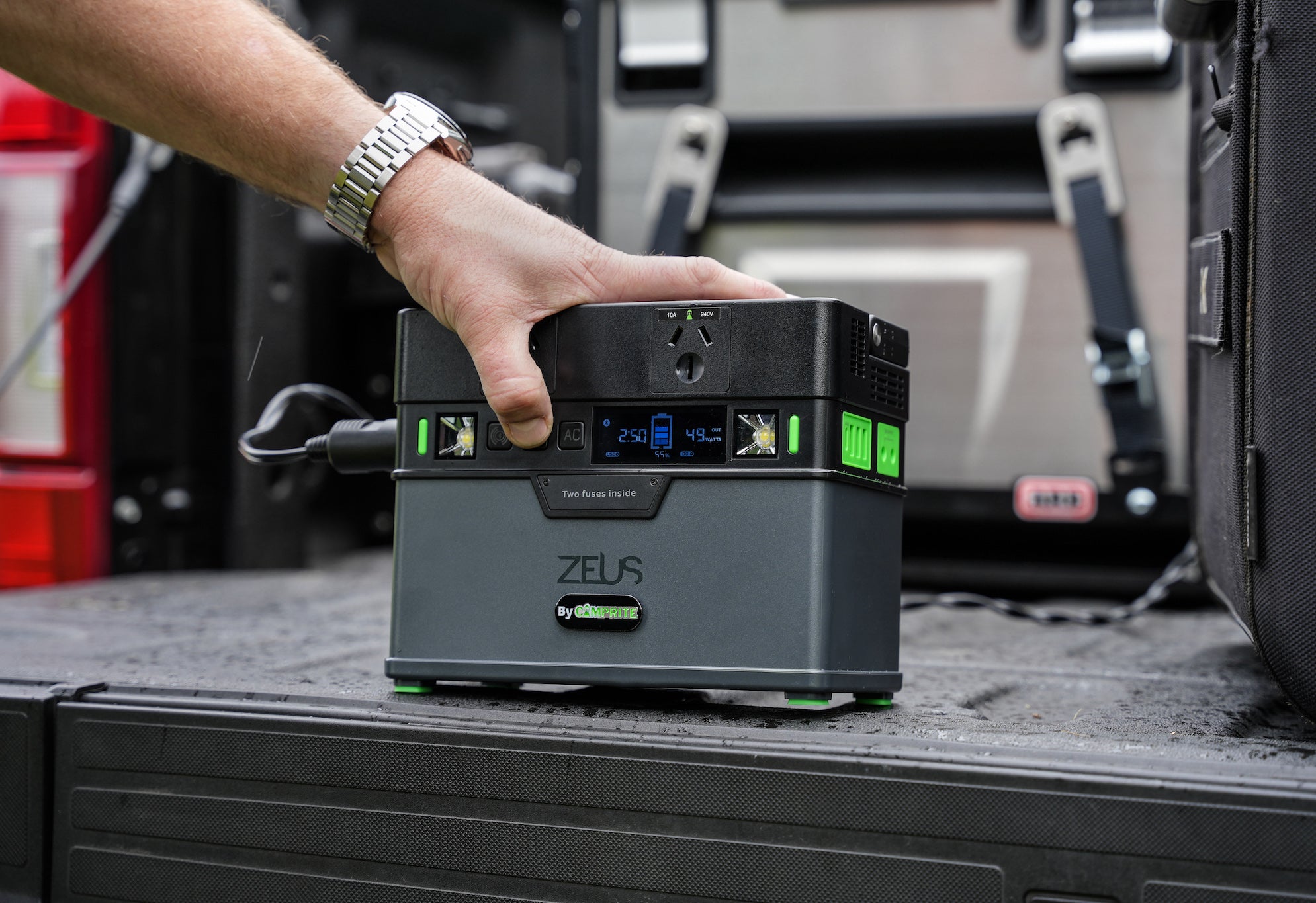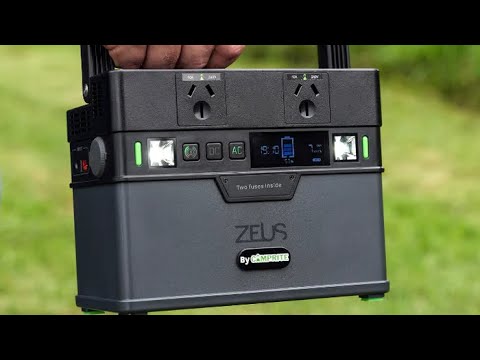 Zeus Portable Power Station
---
The Zeus is a lithium-ion powered, plug and play portable power station with a Bluetooth app that allows you to monitor usage and have solar charging at your fingertips!
Features:
372 watt-hours of power
Keep your laptop, lights, AC/DC appliances running longer
Charge multiple appliances and devices at the same time
More compact and lightweight than any comparable battery pack
Apple/Android App Controls
Inbuilt Solar regulator
Capacity - 31,000 mAh 12v (372Wh)
Size - 20.6 x 16.5 x 11cm / 3.5kg
Solar MPPT inlet: Voltage 16.6 - 22V Current 3.2A (at max)
AC Inlet: Voltage 100-240V to 20V Current 3.2A (at max)
AC outlets - 2 x AU 240V 300W (surge power 500W) Pure sine wave
DC Outlets - 

3 x USB: 5V 3.0A
2 x DC5525: 12V 5.0A
1 x USB C
1 x Cig outlet 12V 5A
Wireless charging 5V 2.1A

Protection:

Over-current
Under-voltage
Over-voltage
Over-load
Short-circuit
Over-heating
***Please note - You must charge this device to 100% before storage, the unit can not be stored flat or with low power otherwise you can cause permanent damage to the battery and void your warranty.
*** Please check your power requirements meet the output of the Zeus by reading the specification in our manual below. This is not a substitute for a dual battery system or power supply to run your caravan or high output accessories. Please contact us if you are unsure of your devices power usage. 
Product Manual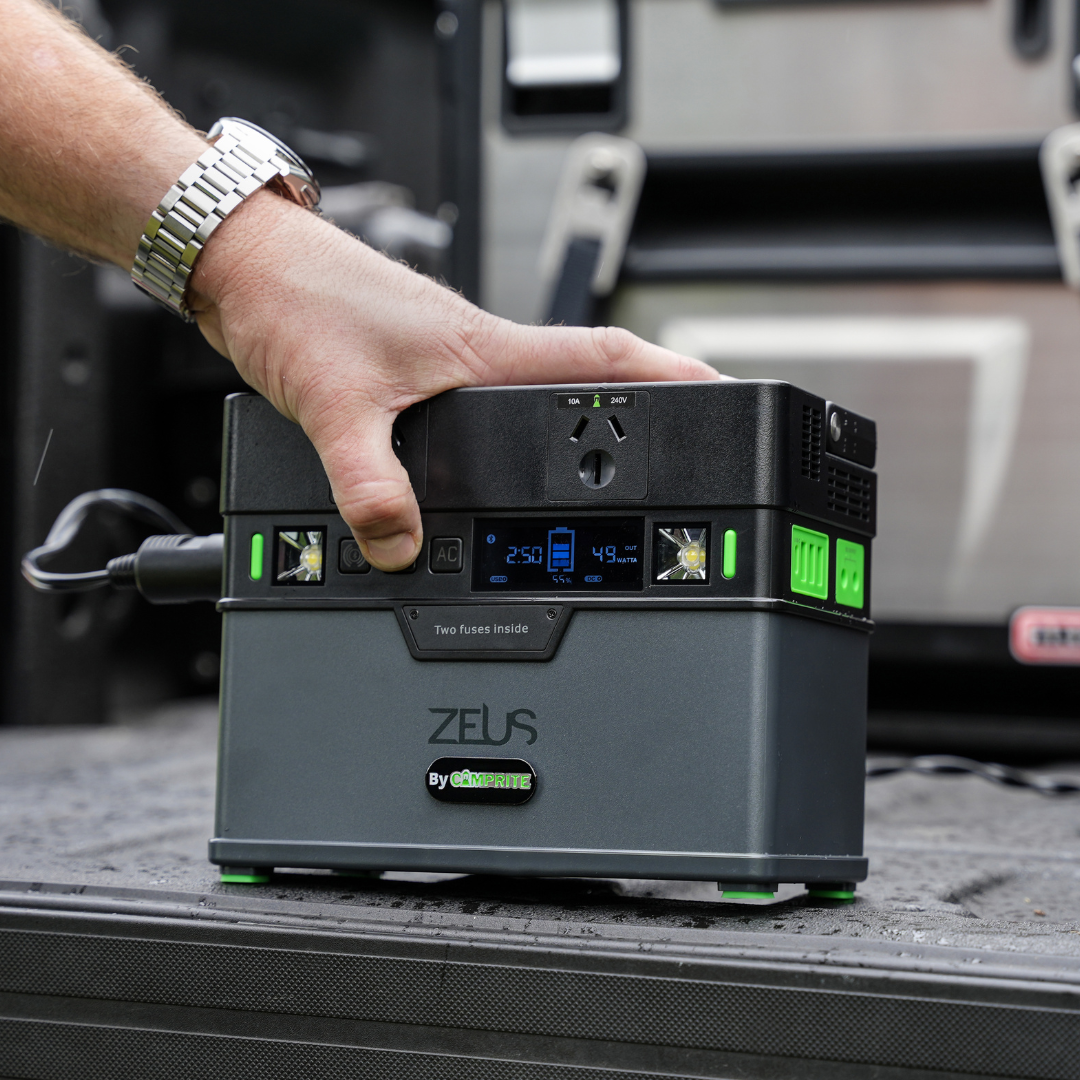 This product is rated 4.6 of 5.0 stars.
It has received 10 reviews.