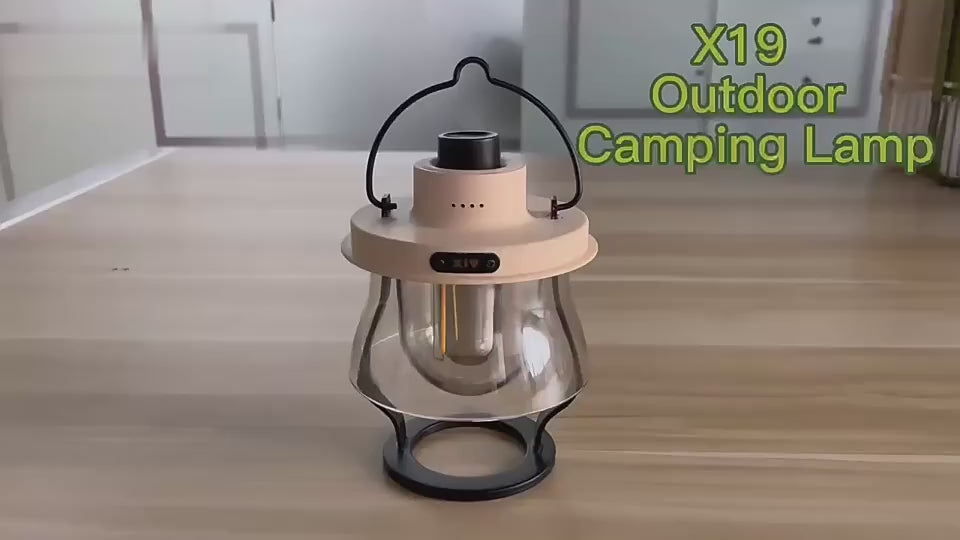 NOT LOST Vintage Lamp - Beige
---
Nostalgia and modern convenience combined – where the past meets the present in perfect harmony. Introducing the Not Lost Vintage Outdoor Camping Light, a creation by NOT LOST that bridges the gap between classic design and cutting-edge technology. Whether you're embarking on a rugged outdoor adventure or simply looking to infuse your surroundings with a touch of vintage charm, the NOT LOST Vinatge Outdoor Camping Light promises to be your steadfast companion. 
Crafted with meticulous attention to detail, this versatile camping light seamlessly fuses the allure of vintage aesthetics with the convenience of cutting-edge features. You'll discover its robust construction that stands up to the elements, ensuring reliability in the great outdoors. Its thoughtfully designed handle evokes a sense of nostalgia, reminiscent of lanterns that once guided explorers through uncharted territories.
But the NOT LOST Vintage Camping Light isn't just a nod to the past – it's a celebration of progress. Boasting advanced LED technology, the Lantern radiates a gentle, yet powerful, illumination that adapts to your needs. Toggle through various lighting modes to create the perfect ambiance for storytelling around the campfire, late-night reading in your tent, or navigating your surroundings after dusk.
Features
Sturdy and Durable

Three light colour modes

Stepless dimming 

Long battery life, 4-step LED power indicator, real time display of remaining power

Power bank function

Beige and green colour options 
Specifications
Product Size: 118*196mm

Material - ABS and metal. 

Color (optional): Beige, green

Power Supply Mode: Type-C

Battery Capacity: 2,000mah

Rated Power: 5W

Color Temperature: 2700~6500K

Input: DC5V/1A

Output:  USB 5V/1A

Product Weight: 475g / 520g

Carton Size: 130*130*170mm
This product has no reviews yet.