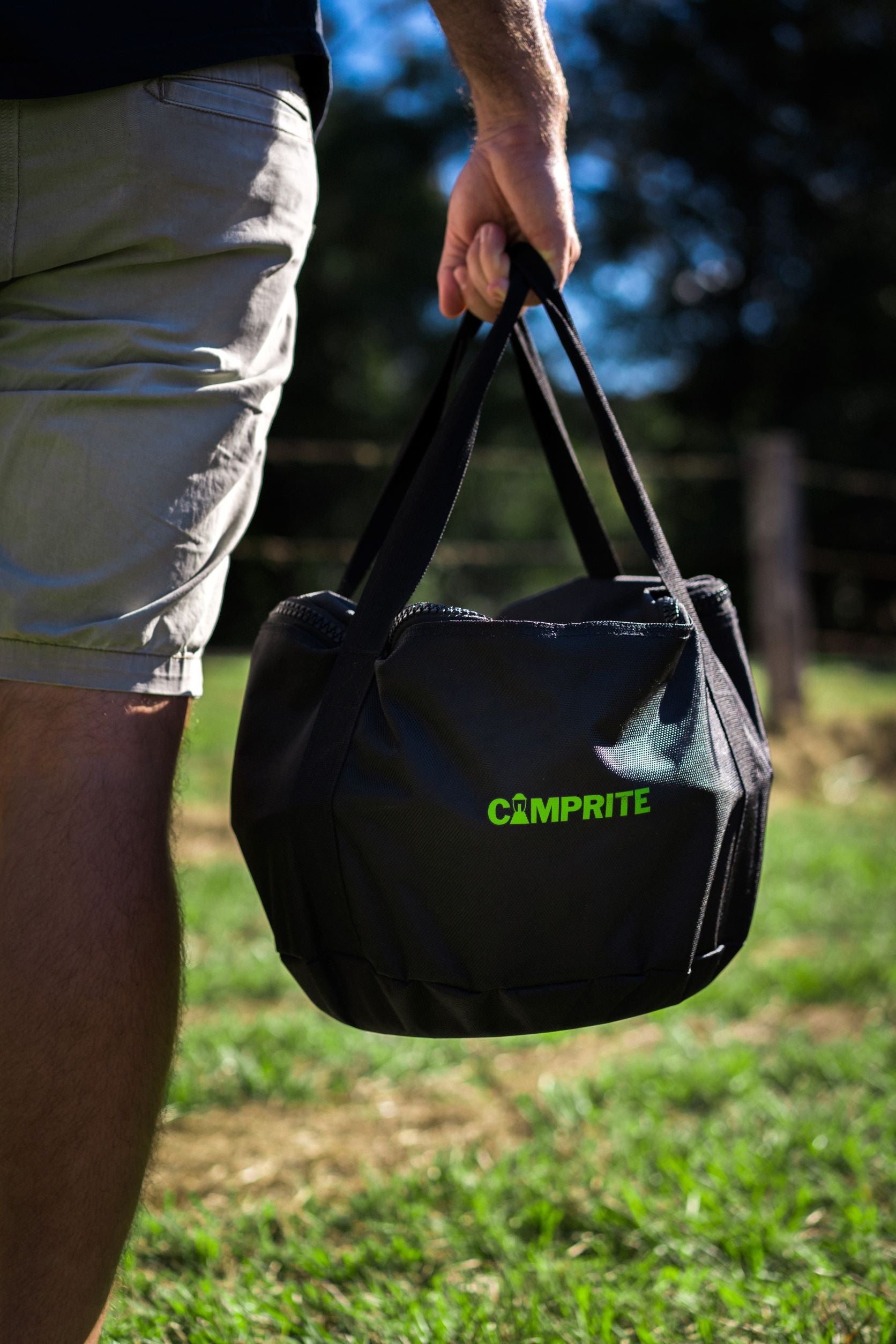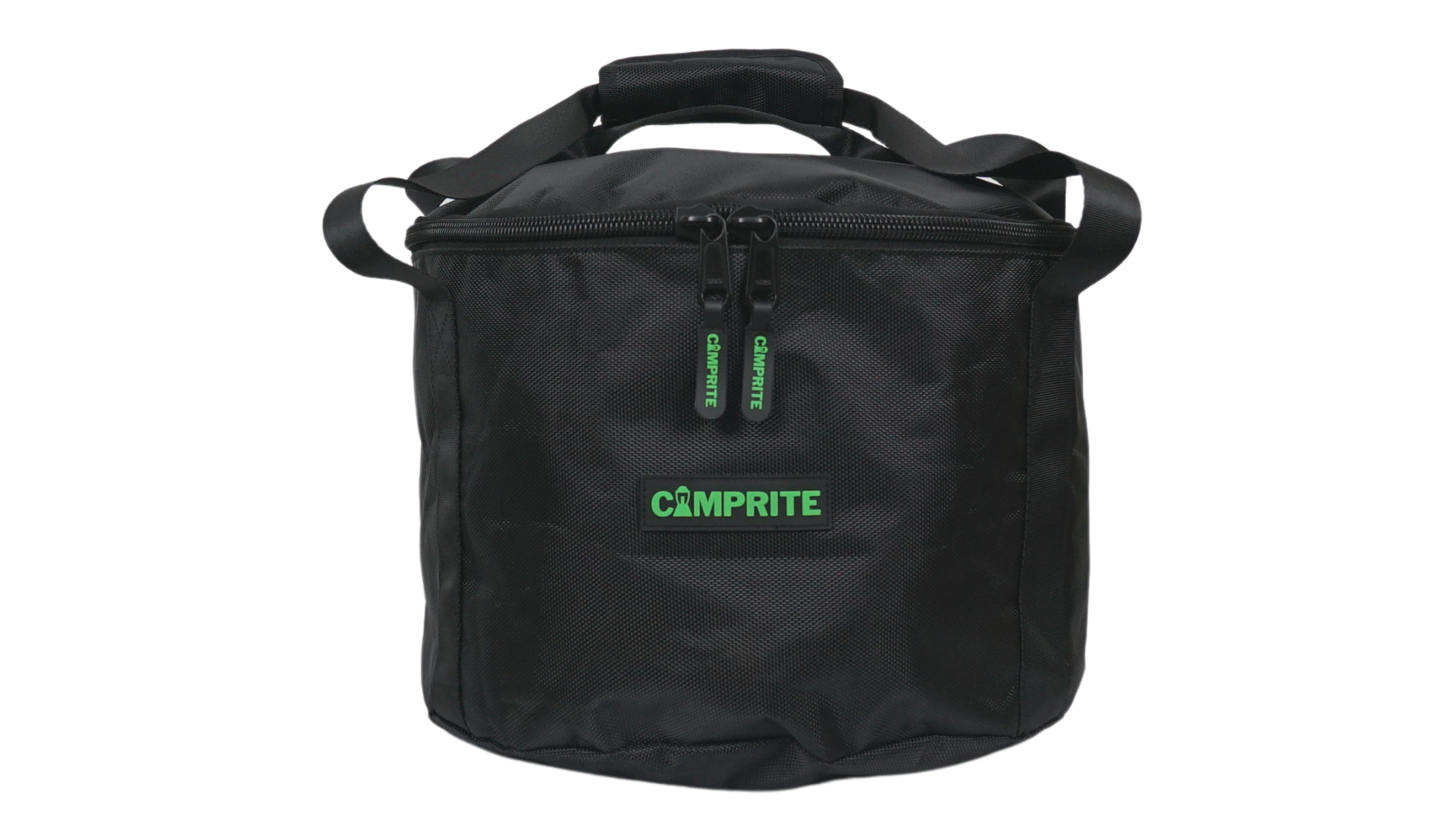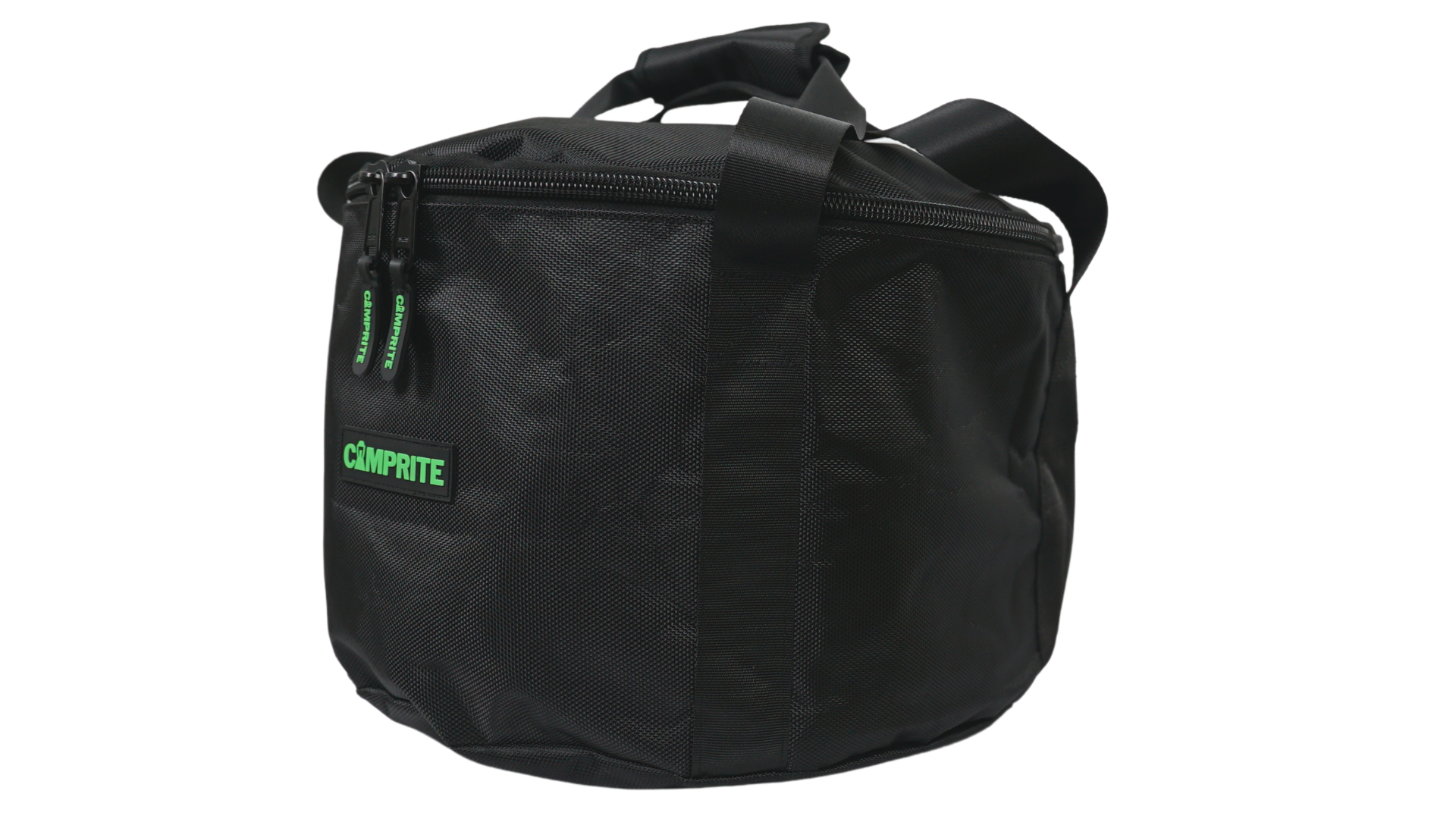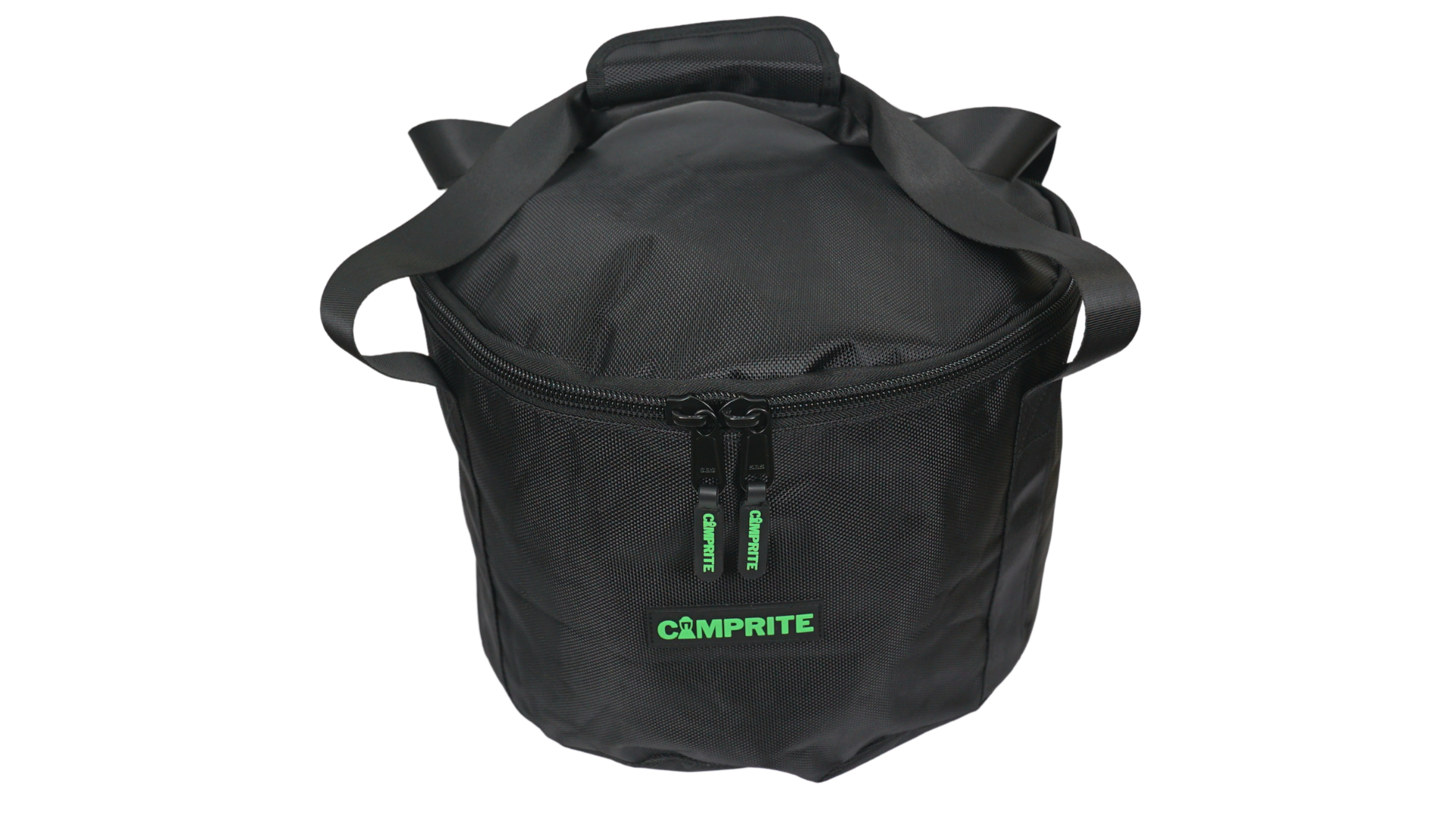 Storage Bag for Camp Oven
---
The Camprite camp oven storage bag was designed just for us. We wanted a bag that could handle a dirty camp oven if we had no option but to clean it at home, or another location while traveling.  Then we wanted the ability to wash it out, wipe it out and dry it as new, with out a day of drying in the sun. So we made it. 
It's shaped for a camp oven with nice long handles and a sturdy zip.

Made of durable, lightweight and soft material, our bag will store your camp oven with ease and not add to your load weight. Keeps your camp oven neat, tidy and ready for travel to any place. 
Features
Designed for a camp oven, but really, you could put anything in it!

Stylish design and sleek black colour 
Long handles with velcro secure tab
Robust zip
D34cm x H24cm
0.406kg
12 month warranty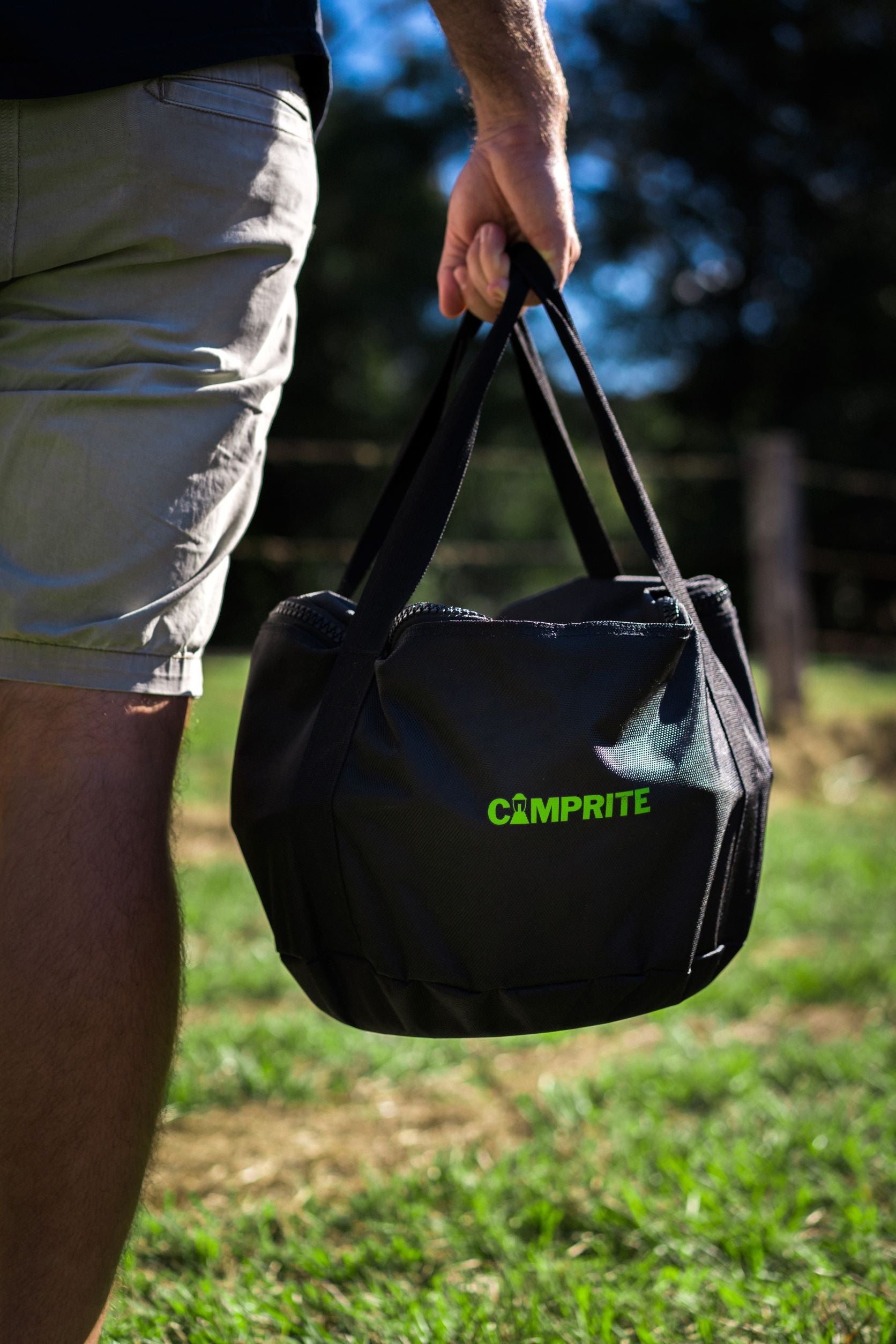 This product has no reviews yet.